SINOTRUK C7H 8x4 mixer truck chassis adopts German MAN series assembly, which makes it the world-class truck model in safety and fuel economy. The hydraulic pump, hydraulic motor,and other key components of the upper structure are all from world-wide brands which greatly enhance the stability. C7H 8x4 mixer truck is sold well all over the world and well received by customers.
   Vehicle type

   Mixer

   Drive type

   8x4

   Cab

   C7H-P (525MM single bunk),C7H-M (749MM single bunk)

   Engine

   Emission standerd

   Euro III-Euro V

   Power

   310-440Hp

   Transmission

   9F,10F,12F,ZF AMT/MT

   Front axle

   9T+9T

   Rear axle

   16T+16T

   Tyre

   12.00R20,12R22.5,315/80R22.5 etc.

   Up-body volume

   12-16CBM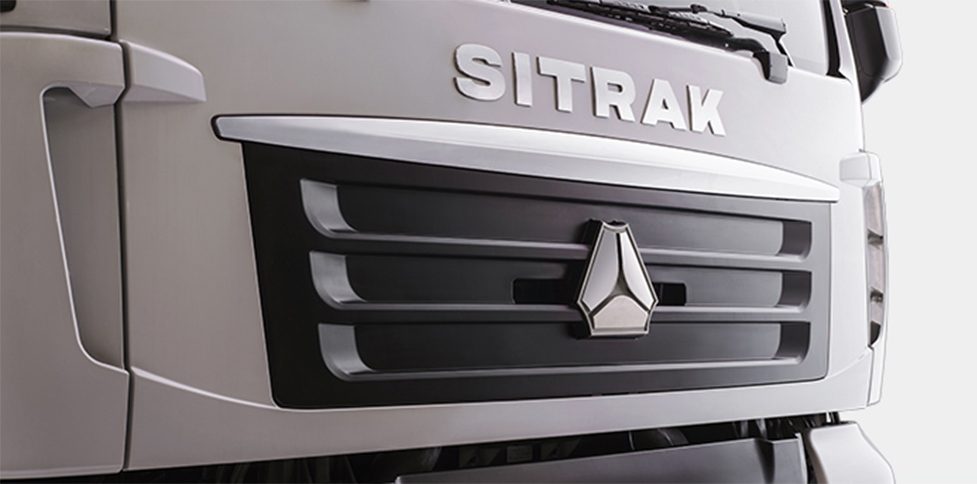 PREMIUM CREATING
ULTIMATE EXPERIENCE
SINOTRUK ratified strategic cooperative agreement with German MAN, initiating all-round in-depth cooperation from every aspect, and introduced a whole package of key assembly and part-related technology in the respect of its cab, chassis, axle and engine etc. In 2011, SINOTRUK launched SITRAK, a new generation of heavy truck in line with European quality standard.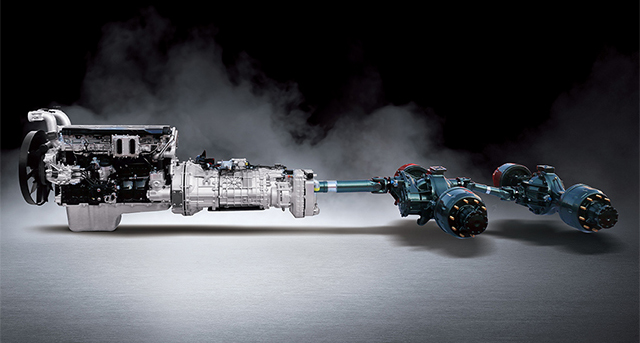 HIGH RELIABILITY
Introduce the original German MAN TG series vehicle technology, the same product design and the same production assembly technology, completely adopt the German standard in the production conformity management, testing & validation and the product release, and synchronize the parts purchasing system with MAN company, allof which are the strong guarantee of the vehicle high reliability.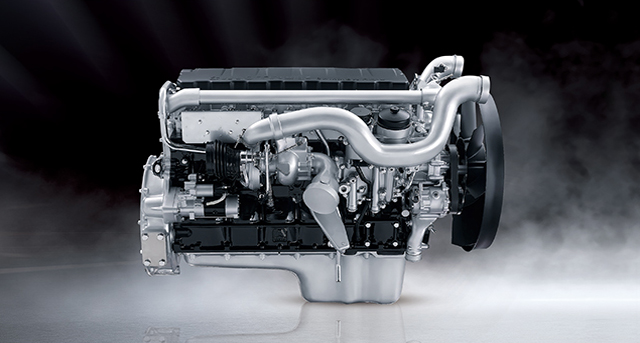 ENGINE
DERIVING FROM MAN AND IMPROVED IN CHINA
MC11 engine has a very wide area of low oil consumption and large torque, The minimum specific fuel consumption is only 186 g/kw / h; The internal mileage of the engine oil change can reach 80000 kilometers.Its B10 life could reach 1.5 million kilometers.

DRIVE AXLE
RELIABLE AXLES FOR EVERY APPLICATION
Our innovative state-of-art engineering and our quality-driv-en plants in China give our axles outstanding performance in:Durability,Fuel efficiency,Noise behavior.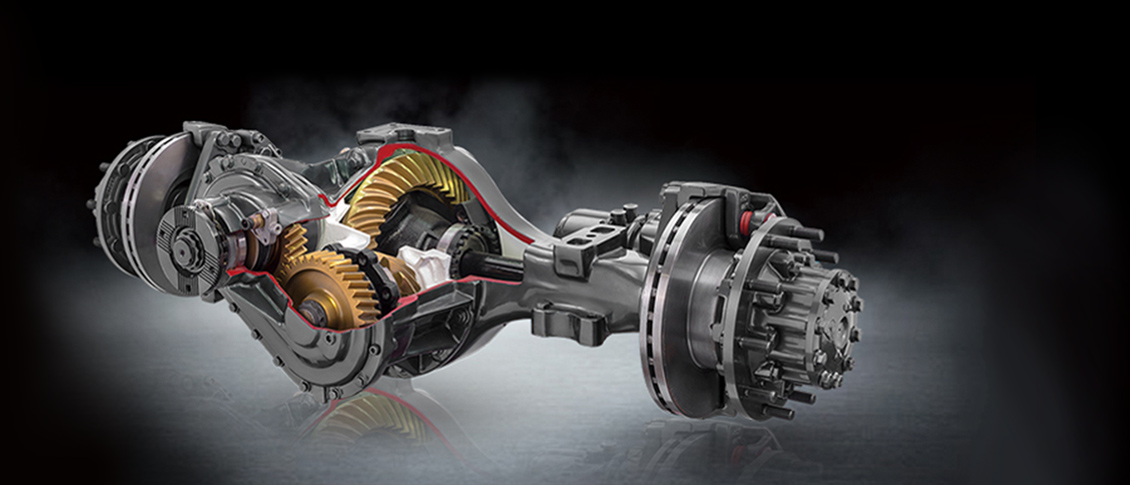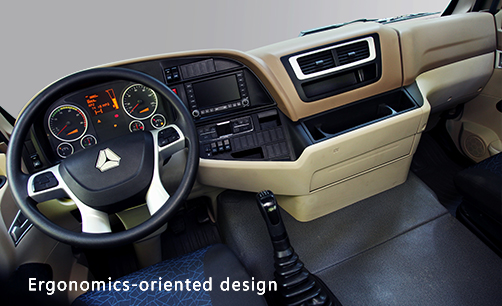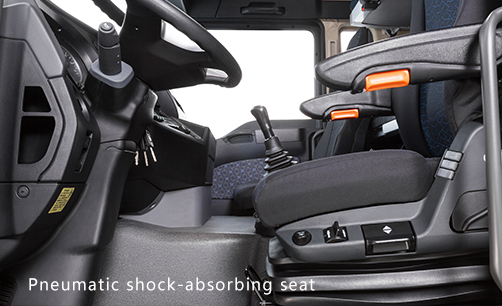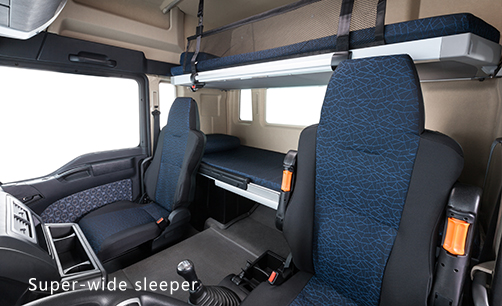 HIGH COMFORTABLE
Instrument switches and door switches are laid out reasonably. Optimized four-point suspended suspension in cab, air seats with waist cushion and the slat wide berth make users to enjoy the driving pleasure of international and most high-end heavy trucks.

HIGHLY RELIABLE HINGE
The stiffness and strength of cab body all reach international level and satisfy ECE R29 cab safety standards in the European Union. Highly reliable hinge makes sure the free opening of door when deformation occurs.

HIGH SECURITY
The vehicle adopts engine exhaust valve brake (EVB), it reduces the brake times on the long downhill path,The front axle adopts disc brake, equipped with combo of ABS + ASR + EBL + TPM, and it improves the brake efficiency. The powerful electronic management system (BCU+VCU) ensures the safety of the driver.

HIGH SPACE
Higher space: more storage space is convenient to place all sorts of tool boxes and supplies.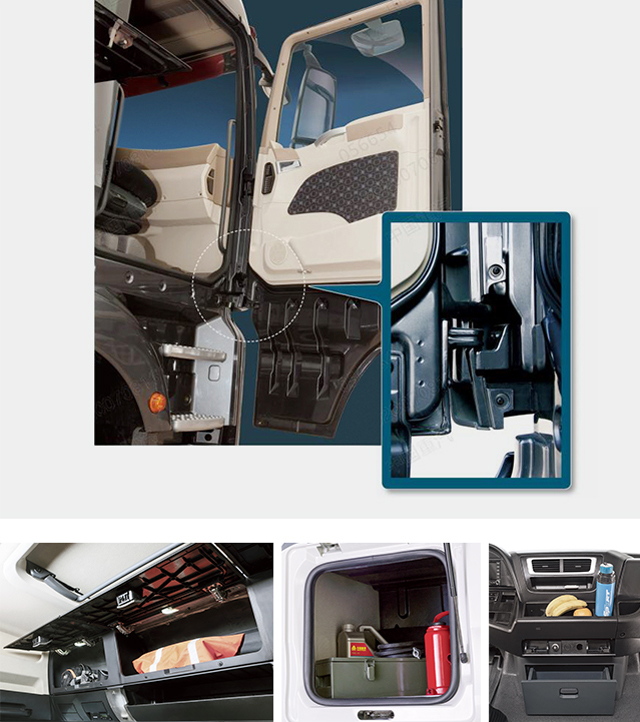 We could not find any corresponding parameters, please add them to the properties table
MESSAGES
If you have any questions, please contact us in time, we will give you feedback as soon as possible